History

The Department of Fine Arts was officially founded in 1993, and the Graduate Institute of Art Education in 1998. Graduate Program, Studio Art and Art History, was founded in 2005. All programs strive to maintain high standards of scholarship, to be contemporary, international, and forward looking in orientation, and to adopt the following strategies in program development:
1. to embrace concepts of multicultural education;
2.to constructively integrate technology and humanities;
3.to enhance art education and pre-service training;
4.to promote international cultural exchange and cooperation, and to upgrade the quality of academic research.
Considering rapid social and cultural changes in recent years, the National Changhua University of Education with its program changes is becoming a comprehensive university. In 1999, the Art department reviewed its program, adjusted its strategies, and set the following goals:
1. to prepare high quality art professionals;
2. to promote cross-cultural exchange and collaboration, and to enhance the quality of academic research;
3. to foster outstanding and highly qualified art educators.
The curriculum places equal emphasis on art theory and creation, supplemented with a range of courses from humanities, science, and other artistic domains. The art theory curriculum familiarizes students with a wide range of art theories and research studies. Attention is given to advancing students' visual appreciation quality, and providing solid training in art history. The art creation curriculum explores the expressive characteristics of various media and techniques. Multicultural attitudes of diversity, respect, and acceptance are emphasized throughout the program.
Vision
Taking root on the soil of central Taiwan, shooting both at academic study and creative arts, characterized by multiple disciplines, with professionalism as its objective, the Department of Art starts out from community and attempt to make Taiwan home of all modern art lovers.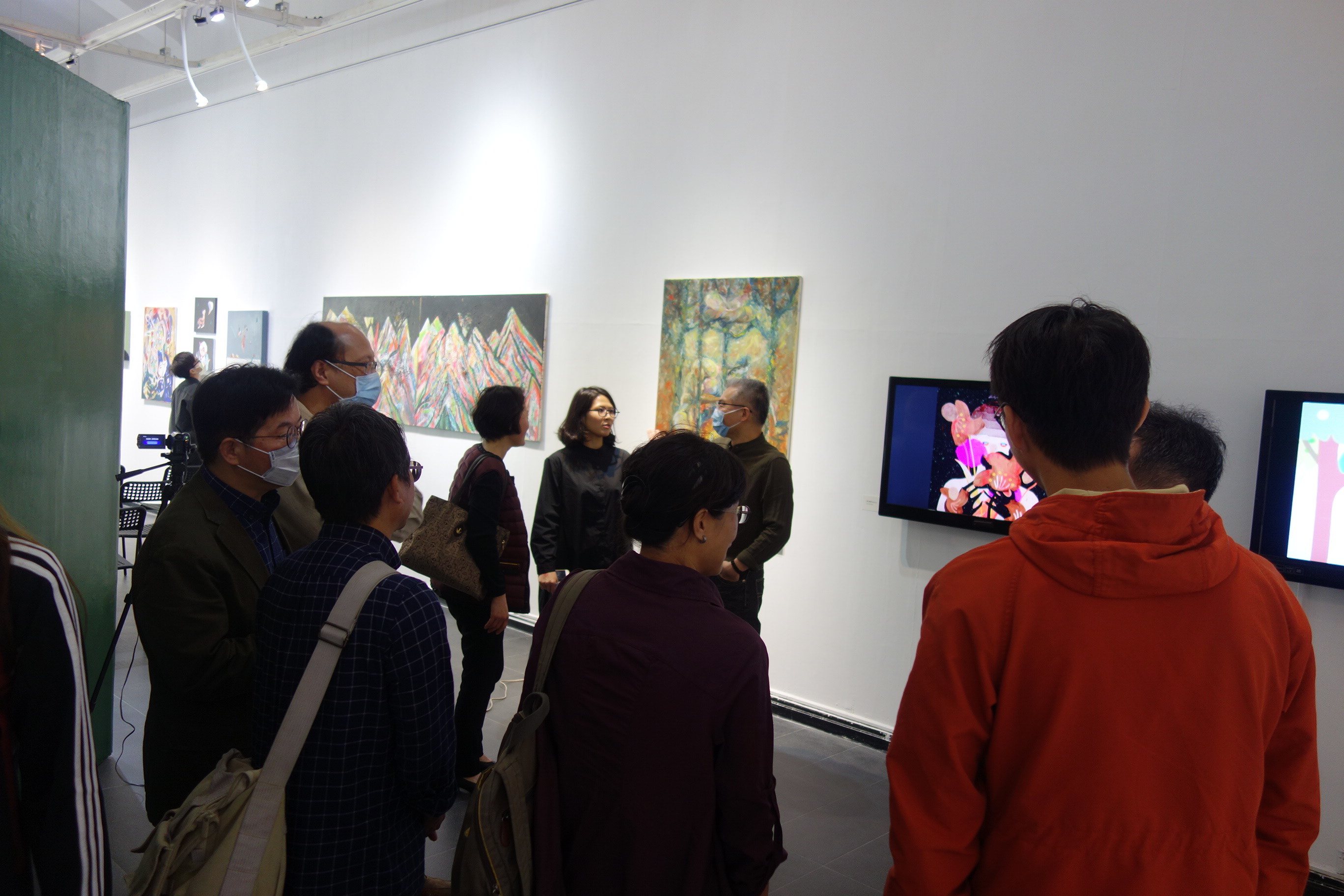 The docent gave detailed explanation of works of art.